Solar Oven Store Saint George Utah:
at our new location

Solar Cooker at Cantinawest 700 E. 50 N. #39 in the SunBurst Shopping Plaza in Saint George, Utah where you will find a large selection of:
Solar Cookers




Ovens




Parabolics




Solar water distillers




Accesories and much more



Solar Cooker at Cantinawest,LLC has the largest selection of Solar Cookers and related solar cooking accesories in the United States and we are conveniently located along the I-15 Freeway corridor in the very southwest corner of Southern Utah, just one hour and forty minutes north of Las Vegas, Nevada.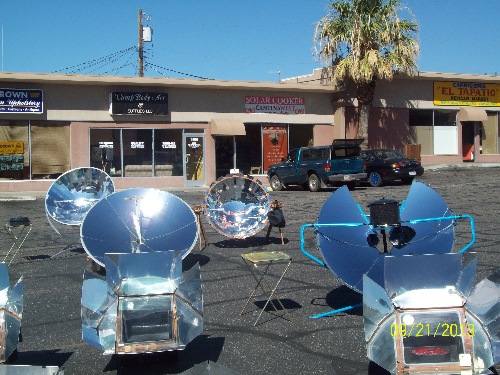 Solar Cooker at Cantinawest carries more than 8 styles or varieties of solar cookers, everything from the 
Global Sun Oven,

the Hot Pot Panel cooker,

the SOS Sport,

The Solar Burner Parabolic,

the new SolSource and much more

.

In fact all the solar cookers we sell on our site we usually have in the store...in large quantity.
Come and check out our new "Watercone" Solar Water Distiller, also you can find a large variety of solar oven cookware; pots and pans to fit any size of solar oven or cooker.
And, Because we know that the sun does not shine 24 hours a day everywhere, we have added some products to our line up that will help to cover all emergency and preparedness situations. We now carry a line of Rocket Stoves; highly efficient biomass burning stoves that are designed to help reduce the use of fossil fuels and biomass in cooking applications when there are no other alternatives.
We offer the world renowned StoveTec Rocket Stove along with the Utah made Grover Rocket Stove. And we also carry the tried and true VolcanoII tri-fuel stove.
Our Solar Oven Store is located in St. George, Utah in the heart of the beautiful southwest and Canyon Country, just minutes from famous Zion National Park and a couple of hours from Grand Canyon, Lake Powell, Lake Meade, NV, Bryce Canyon and Brian Head Ski Resort in Southern Utah.
We are easily accessed from the I-15 Freeway
 just five blocks from the freeway exit, We are at 700 E. 50 N. #39 in the Sunburst Shopping Plaza, just off of St.George Boulevard
Our hours of operation are from 10 AM to 6:00 PM Monday, Wednesday and  Friday and on Every third Saturday for the free class; Sunday we are closed.
* * If you are traveling to or from Southern California, Las Vegas, Salt Lake City, Denver or anywehre else, come and visit us at the Solar Oven Store in St. George, Utah!!

Remember...
Our new location is at 700 E. 50 N. #39 in downtown St. George, just off of St. George Boulevard in the Sunburst Shopping Plaza by Maverick and Cameo Florist.
Call us to make sure we are available at 435-319-6853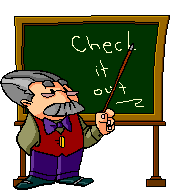 Get a Global Sun Oven at the best price anywhere in our Retail Store. Come into the store for other great offers. 
Return from Solar Oven Store Saint George Utah back to Home page