CLOSED - Solar Oven Store Saint George Utah - CLOSED



We are excited to inform you we have moved to 100% online retail! This exciting new change allows us more flexibility in hosting classes, fulfilling orders worldwide and focusing on the quality of information you find right here at our online store! If you have any questions, please do not hesitate to call us.
Please call us at 435-862-1708
Solar Cooker at Cantinawest carries the LARGEST SELECTION ON THE WEB of solar cookers and accessories, everything from the 
Global Sun Oven,

the Hot Pot Panel cooker,

the SOS Sport,

the Solar Burner Parabolic,

the SolSource and much more

.

And, Because we know that the sun does not shine 24 hours a day everywhere, we have added some products to our line up that will help to cover all emergency and preparedness situations. We now carry a line of Rocket Stoves; highly efficient biomass burning stoves that are designed to help reduce the use of fossil fuels and biomass in cooking applications when there are no other alternatives.
Call anytime for more information 435-862-1708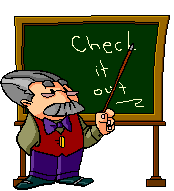 Get a All American Sun Oven at the best price anywhere in our Retail Store. Come into the store for other great offers. 
Return from Solar Oven Store Saint George Utah back to Home page