Solar Cooking Teacher: Tuscon Arizona area
Thank You for your interest in learning about solar cooking and solar cookers.
Here you can email me to find out the availability of classes and seminars on the art of using the energy of the sun for cooking delicious and nutritious foods.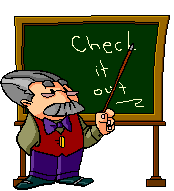 We offer classes at different times of the year and would very much like to teach your group, organization, or families this unique skill for not only your nutritional benefit but also your own economic and environmental benefit.
For more information you can email me, Valerie McCaffrey, at valerie.mccaffrey@bajaaz.org
Our website www.bajaaz.org includes a calendar for solar cooking events.
Classes & demonstrations are offered periodically through Cochise Community College and by special arrangement.
Annual Solar Cook-off with Solar Potluck afterwards at Bisbee Farmers Market in June.
Solar cooking demonstrations at Earth Days in Sierra Vista and Bisbee.
Baja Arizona Sustainable Agriculture offers the commercial Sun Oven at cost ($200) with a $25 annual tax deductible membership 
Return from Solar Cooking Teacher: Arizona back to class finder page