Solar Oven Vendors: Listings for Various Countries
Below is a listing of Solar Oven Vendors from many different countries around the world.
This list of vendors is composed principally of countries from where many inquiries about solar cooking come from, and those asking us from whom solar ovens/cookers may be purchased.
On our site we carry a selection of solar cookers as well, and we are vendors for such, but we offer them mainly for North America because it is less costly to ship. But we can, and have, sent many solar cookers to Europe, Japan, Mexico and other places.
The biggest hinderance for most people in other countries when purchasing from us to ship overseas; is the high cost of sending a solar cooker to another country. It can make the solar cooker cost two or three times more than the price listed on our site.
We have encountered many solar oven vendors on the internet from different countries and we would like to help our site visitors and customers to be able to know of the solar cooker sellers and providers within their own countries in order to help them save money on the purchase of a solar cooker.
Solar Oven Vendors Australia

Parabolic Solar Cooker (Tiny Tech)
Solar Cooker Vendors in Spain:


Terra. org (Solar Parbolic and Solar Ovens)
Generador-Electrico.com (Parabolica y Hornos Solares)
Solar Cooker Vendors in France:

ID Cook (Solar Parabolics and Ovens)
Solar Oven Vendors in Portugal:

Solar Oven Vendors in Germany:

Solar Food (Variety of Solar Cookers


Solar Oven Vendors in Great Britain:

My Solar Shop (parabolic cooker)

Solar Oven Vendors in Mexico:

Antenas de Jalisco (Parabolica Solar y Horno Solar)
Olla Solar (Hot Pot) Contacto: Oscar Guajardo


Solar Cooker Vendors in Japan:

Solar Cooker Vendors in South Africa:

Afreca (Solar Cookers and other stoves)


Solar Oven Vendors in India:
Tiny Tech (Parabolic Cooker)
Solar Oven Vendors in Turkey:




Return from Solar Oven Vendors back to Home Page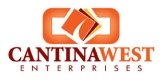 ---