Solar Cookers Canadian Sales

Shipping included in price (buyer pays duties and taxes)
Here you will find Solar Cookers with Canadian Sales prices and costs of shipping for several of our cooker models.
We try to offer you the lowest cost available on our solar cookers by shipping through the most affordable parcel carriers.
According to our Canadian customers, the US Postal Service is the preferred method of parcel shipment as opposed to UPS or Fedex because most have found customs fees to be more nominal.

We always try to ship your product through the US Postal Service which is
 more customer friendly when going through Canadian Customs.
The All American Sun Oven
$489
(includes shipping to Canada buyer pays duties and taxes)
Built in Thermometer
Attached one piece collapsible reflectors 

Spill-proof levelator
Self-contained leveling leg
Details and info about the cooker

The All American Sun Oven
with Dehydrating and Preparedness Package
$539
(includes shipping to Canada buyer pays duties and taxes)
All items included with the AASO plus the following
Mulit-Level Dehydrating & Baking Rack Set (set of 3 with 1 roll parchment paper)
Two Easy Stack Pots with Interchangeable Enamel and Glass Lids
Multi-Fuel Water Pasteurization Indicator (WAPI)
Details and info about the cooker

The Solar Burner Parabolic
Cost is $349.99 (includes shipping buyer pays duties and taxes)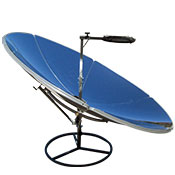 Details and info about the cooker

SOS Sport Oven
(With full accessories pack)

Cost is $347.00 (Includes shipping buyer pays duties and taxes)
Details and info about the cooker

Copenhagen Lite Solar Panel Cooker
Cost is $63.00 (includes shipping buyer pays duties and taxes)
Out of stock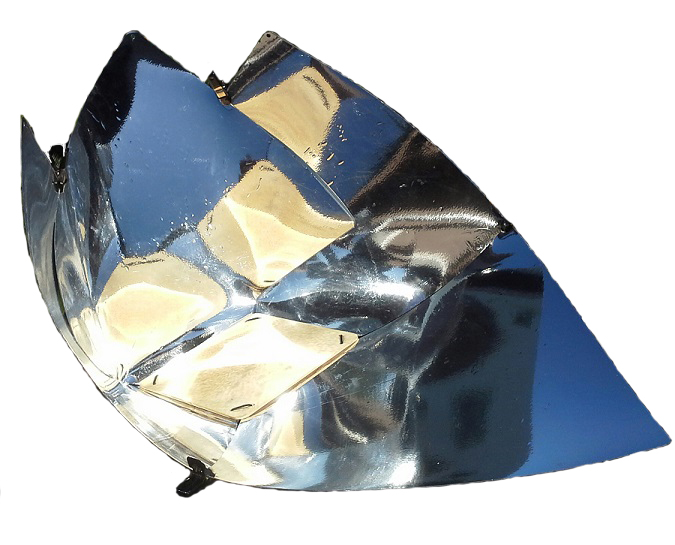 Details and Info about the Cooker

SunFlair Solar Panel Cooker
w/deluxe accessories

Cost is $ 209.99 (includes shipping buyer pays duties and taxes)
Details and Info about the cooker

1000 Denier Protective Covers for Parabolic or Sun Oven cookers

Return from Solar Cookers Canadian Sales back to Solar Cookers main page
---