Solar Energy's Other Applications
While this site is principally dedicated to, and focused on, solar cooking we realize that there are a number of ways that solar energy can be utilized for the benefit of the human race and the well being of our lands and natural resources.
Admittedly one of the best sources for information on the subject can be found at Wikipedia, the Free Encyclopedia, where you will find an exhaustive compendium of information and references on the subject.
Most people are familiar with the more renowned solar energy technologies (listed below) that are widely available on the market today and designed to harness the power of the sun for use in generating electricity.
Solar Panels, or as they are more technically known, photo-voltaic panels; are comprised of a number of photo-voltaic cells tied together with an electrical wiring structure that, when exposed to the sun will generate electricity for use by the consumer of such. 
See:Solar Panels.
Solar Thermal Collectors which may include solar hot water panels; used for heating water, and other collectors such as a solar parabolic, solar trough and solar towers. These are designed to collect heat, or rather, absorb sunlight to create heat. These collectors are mainly used to heat water to produce steam to run turbines that generate electricity.
See:Solar Thermal Collectors
Video on Aluminum Downspout Solar Hot Air Collector
Solar Energy is also used for heating of water for residential and industrial uses for bathing, cooking, sterilizing, heating and cooling and more. This form of solar energy conversion is accomplished in a manner very similar to the solar thermal collectors used for "steam-to-turbine-to-electrical" generation.
To find out more detailed explanation of solar energy principles, ideas and systems we invite you to visit the Solar Energy Wikipedia at: Solar Power
Video on Solar Pop Bottle Lighting
Other Sources of Alternative Energy 
Other alternative energy sources include; hydro (water) wind, geothermal, wave power, and tidal power.
All of these are currently available to one degree or other as viable sources of energy albeit some are not as economically feasible as others due to labor, material and developmental costs.
A number of governments and businesses are developing and advancing these different technologies to variable degrees.
Several European countries have installed wave and tidal electricity generating devices and systems. Tidal Power    Wave Power
Others have implemented large wind power generating farms. Wind Power
Australia is taking advantage of their abundant solar energy capacity, this being one among many other less developed resources.
Iceland has one of the worlds most advanced geothermal systems along with Kenya, Mexico and the Philippines. Geothermal
These are just a few examples of the many throughout the world on small and large scales being developed and implemented for the benefit of both the individual, private enterprise, and the world as a whole. 

You can find further information at the aforementioned sites and also information from manufacturers and installers of these available systems and technologies by visiting some of out partner sites below.
Top Alternative Energy Sources - provides comprehensive information on all forms of alternate energy, including solar, wind, water and geothermal energy. You can even learn how to run your car on water.
A Great site for the "Do-it-Yourself-er" and the frugally minded. All things Solar is the idea here at http://www.builditsolar.com/index.htm
For information on solar homes, solar lighting, solar appliances and more, visit our partner site at http://www.go-green-solar-energy.com/solar-power-homes.html 
A great, comprehensive and all inclusive site on solar cooking, energy, composting and much more...Rimstar.org 
FREE: Solar Energy Guide Ebook download in PDF format. Very helpful and informative E book on all things Solar Energy, including solar cooking. 
Solar Energy Applications; beyond Solar Cooking (alternative energy)
How do you use solar energy (or other) to conserve/save energy, money and resources?
Do you live off grid?
What has worked for you? What would you do differently?
Not living off grid, but still use alternative sources of energy, what do you do?
We would love to hear how you have used solar energy, as well as other forms of alternative energy, to make you life a little better and the world a nicer place for all.
What Other Visitors Have Said
Click below to see contributions from other visitors to this page...

Direct Solar Heater

We show solar cookers, solar water heaters, photovoltaics, chargers, batteries but we rarely show solar home furnaces used to heat indoors directly. I …
My Solar Furnace Reflector

I build a very simple solar furnace that reflect sunlight through large windows to heat indoors. See for yourself .. I took picture of the furnace in the …
Solar Furnace Not rated yet
Home heating with natural gas or firewood comprise a huge portion of most people's utility bills as much as half or more. Firewood is popular for direct …
Return from Solar Energy's Other Applications back to Home page 

Go To: 
How Solar Cooking Works 
Why Solar Cooking 
Sustainable Living: Beyond solar cooking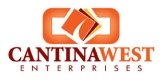 ---