Solar Cooker Affiliate Page
Become a Solar Cooker Affiliate and earn a commission on each solar oven, solar cooker and solar cooker accessory that you sell.
By becoming a Solar Cooker Affiliate you can take part, in and benefit from, the ever increasing "green" and "preparedness" movements by offering to the public products and resources that function by and through alternative energy sources like the sun; the ultimate renewable energy source.
When you become an affiliate you agree to represent our product in good faith.
As an affiliate you will link to our site sales page where your site visitor/customer will find all of our solar cooker product line.
You will earn a straight 5% commission on the sale of any and all of our products, ranging from solar ovens to solar cooker accessories such as pans and such.Since the price of some cookers is well over $200.00, the commissions will reflect a higher overall amount compared to less costly goods in some affiliate programs.
If you have a similar themed site, or one relating to the alternative energy/renewable resources or the emergency preparedness field, you will probably already have an audience that is aware of, or open to, the idea of solar cooking, and as a solar cooker affiliate you will more than likely do well with our product on your site. But, even if you do not necessarily have a site with a "green theme" you could still probably offer solar ovens and such as a unique item among others.
All Solar Cooker Affiliates will receive commission payments once a month, within four weeks at the latest, for the previous months sales. (to make sure all sales clear)
...here is where to go to sign up with our solar cooker affiliate program, administered through E junkie. When there, Click on the "get affiliate code" link Click to Join our Affiliate Program!
Below are the banners you can place on your site. Just copy the banner code in the text box and paste it into your own site page.
These links when clicked on will take your customer directly to our sales page where they will make their purchase and you will be credited with the sale and your percentage.
---
Small Banner:With Cantinawest Logo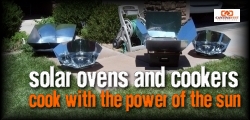 <div align="center"><a href="https://www.solarcooker-at-cantinawest.com/buy-a-solar-cooker.html" target=new"><img src="https://www.solarcooker-at-cantinawest.com/images/banner_affiliate_sales250-120.jpg" align="center"></a></div>
---
Available Soon
Medium Banner:With Cantinawest Logo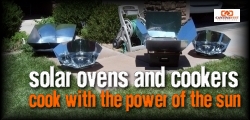 ---
Small Banner:With no logo
<div align="center"><a href="https://www.solarcooker-at-cantinawest.com/buy-a-solar-cooker.html" target=new"><img src="https://www.solarcooker-at-cantinawest.com/images/banner_affiliate_sales_plain250-120.jpg" align="center"></a></div>
---
Available Soon
Medium Banner:With no Logo
---
Return from Solar Cooker Affiliate back to home page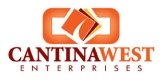 ---