My Solar Cooking Adventures
as a first time user...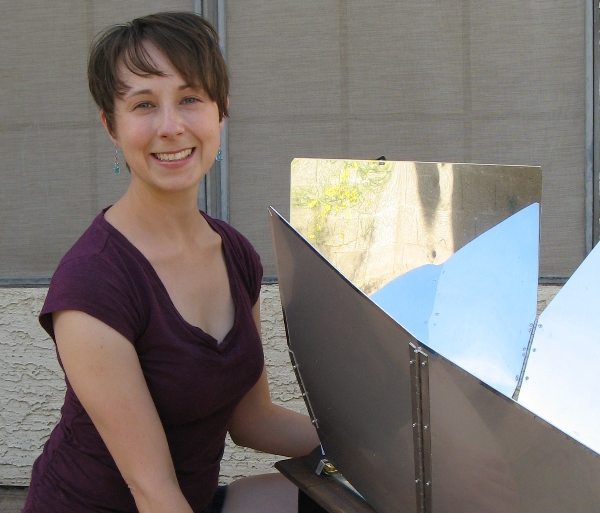 Learning on the Fly: Solar cooking for dummies
    If experience is the best teacher, then I will someday be very well-educated.
My name is Mary Beth, and I am a penny-pinching mother of two who recently discovered solar cooking. I cook daily for my family due to multiple food allergies, and the idea of being able to let the sun do some of my cooking for me was intriguing.  
So, armed with no actual solar cooking knowledge and only a Sun Oven that I bought from Craigslist, I am embarking an adventure to see if I can cook in my solar cooker everyday for the next six months.
I'll be posting my experiences - the good, the bad, and the ugly - so that others can take part in the journey of learning to solar cook with me.  We have a vegan in the house, a gluten-free child, and a GAPS eater here, so there will be recipes for everyone. Come along and join me on my adventure! Laughter and advice welcome :) 
You can also follow me at my blog: http://solarcookingchallenge.wordpress.com/
Here is how I have used my Solar Cooker
How about YOU? What have you learned with your particular solar cooker(s) that makes you effective with it, and what advice and ideas would you share with others?
What Other Visitors Have Said
Click below to see contributions from other visitors to this page...

Return from my solar cooking adventures back to Home Page
---