Solar Cooking Humor


Do you have a Joke or Humorous Solar Cooking story from your own (or others') experiences that you would like us to publish?
Submit your own funniest Solar Cooking jokes and experiences (below) and we will review them and publish them along with the applicable credit given to you; the author, and if you would like a link to your own site we would be happy to also submit this to review also.** The Submission form is at the bottom of the page.
What happens to a chicken left in a solar oven for too long?
...It gets sun burnt skin.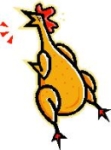 What happens to a goose in a solar oven when the sun goes behind the clouds?
...It gets goose bumps.
Why does a solar cook make breakfast at noon?
…because that is the only time he can cook eggs, sunny side up.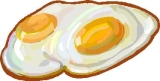 Why do solar cooks have so much spare time in a day?
…because, they have to cook breakfast, lunch and dinner all at the same time.
What is a solar cook's favorite day to cook?
...Sun-day, of course


What is a solar cook's second favorite day?
...Fry day.
What is a solar cook's least favorite day?
...Winds-day

If a solar oven is good for cooking in the sunny day time, then what is a lunar oven good for?
...A night cap?
...A Midnight snack?
...Cooling your Moonpie?
Humorous Story
**When we solar cook outside on our front driveway, we always get a bunch of small visitors that, at first, seemed to be attracted by the smell of the cooking food. We have concluded that there must be a family of Chipmunks that run through our neighborhood because we have counted about seven or eight different Chipmunks running from yard to yard and across the streets. Not only that, but three or four lizards that hide in the flowers and bushes have been caught in plain site also; next to the solar cookers when we go out to check the food.
I thought that they were mainly attracted by the odors from the cooking food, and I believe that is part of the reason they come around, but I came to the conclusion that they are probably just too curious and intrigued by what they find as they come upon the Hot Pot reflector panels. They are most curious about the likeness (reflection) of themselves that they see in the reflective metal. Both the lizards and the chipmunks will spend abnormally long periods (for an animal) of time examining their reflections on the mirror like surface of the polished reflector panels. NP-Utah
A parabolic "Crack Pot"
We were cooking chicken one day while in the park, using our solar cookers.
We had two Hot Pot panel cookers and another solar oven available, but because of the amount of chicken we were not able to fit it all in to the solar cookers.
We had about four thighs and legs left over, so in the meantime we figured we could get the cooking process going for the remaining pieces by placing them into a dark enamel coated porcelain, or stone, liner of the crock pot.
We figured it was thick enough and being dark in color it would absorb more heat.
The chicken was cold, which in turn made the stone crockpot ceramic liner cold also.
This would have been fine except for the fact that we decided to set it on top of the parabolic solar cooker to start the heating process.
Within a minute and a half we heard a loud crack and pop, like a small firecracker, followed by the thudding of crock pot pieces and chicken falling onto the parabolic.
Apparently a small concentrated heat spot of 800 F is too much for a cold stoneware pot of chicken to withstand...leaving us to rethink our ideas of "crack pot" fast cooking.
Nathan 
We Invite anyone who would like to finish, (even embellish or enhance) the following Jokes to do so...
You can always tell a solar cook by…

Solar cooks are so conscious of the weather that they will…
Do you have a Joke or Humorous Solar Cooking Experience to share with others?
*Everyone has a joke or humorous story that they just love to tell.

*How about sharing YOUR own with us!

Solar Cooking does have it's lighter moments also...
What Other Visitors Have Said
Click below to see contributions from other visitors to this page...

Return from Solar Cooking Humor back to Home page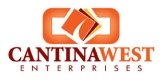 ---