Free Solar Oven
Free Solar Oven...Earn a Solar Cooker
Get your purchase price back by contributing your knowledge of Solar Cooking. 
It will cost you no money to get a solar oven this way, it just requires some of your time and a bit of dedication by sharing with our site visitors your insights and experiences with solar cooking.
We are looking for writers, or rather, those who love to write and wish to share their knowledge with others...your knoweldge of solar cooking. (or soon to be acquired knowledge and experiences) Whether you are a novice or a pro we would like to invite some of you who have the inclination and the desire to write your experiences as well as share photos of your successes and even your failures with regards to solar cooking.
If you already have a commercial solar cooker or if you only have the homemade varieties at the moment (or want to earn one) we would still love for you to share your personal experiences and knowledge and be able to win/earn a free solar cooker...with a little effort on your part.
We are looking for about four people who would like to make a commitment to contribute on a regular basis to our site blog page. We will give consideration to all who submit their petition no matter where you are located or what your experience is. This can include individuals, organizations and groups; whatever your charter or purpose may be.
We are looking for those who would be willing to commit either six months or twelve months of writeups, stories or essays on their solar cooking experiences, and you can contribute as often as you wish. We do ask though that those who commit to this opportunity be willing to do so at least once a week at a minimum.
For those who wish to commit for six months; you can "earn back" the money for any solar cooker on our site that has a value of $225.00 or less this would include the Hot Pot Solar Panel Cooker, the Solar Burner Parabolic, the SunFlair, the Copenhagen, and the SOS Sport Oven, your choice. Those who wish to commit for twelve months can earn back the cost of their cooker of value over $225.00 whether it be an All American Sun Oven, a Sun Chef Cooker, a CK200, a SolSource or the SunCook Solar Oven.
You will initially purchase your solar cooker up front and as you fulfill the terms of the contribution agreement you will then receive a full refund of the purchase price of your solar cooker.
To be considered for this opportunity we ask that you please submit a sample story/essay/writeup that we can use to determine if you will fit the criteria we are looking for in a writer/contributor.
We are not looking for English majors per se, but we do wish to offer our site visitors great and compelling stories...something that will inspire them to consider solar cooking as a feasible, simple and easy alternative to what they currently do and know with regards to cooking.
You can submit your articles/stories through the form at the bottom of this page and through our email address: Solar Cooker at Cantinawest
Also, you may email and/or call me to clarify or discuss any of the details or requirements of this opportunity.
Email your submissions with "Solar Oven Opportunity" in the email heading and headline so that we can properly address it.
Thank you for your time.
Sincerely,
Nathan Parry

Admin.
---
Share with all of us your Solar Cooking Experiences, Events and Photos
We would like to know all about your Solar Cooking Experiences; successes and failures as well as the cookers you use, whether homemade or manufactured.

Share as much detail as you would like...even submit photos as well.
What Other Visitors Have Said
Click below to see contributions from other visitors to this page...

Return from Free Solar Oven back to Home page 
* Visit the rest of our Solar Cooking Site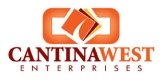 ---