Solar Information Links Page
On this page you will find, for your ease and convenience, many of the solar information links that are found throughout the pages of this site. We have organized them here in order to make it easier and quicker to find links that may have caught your attention earlier, but were not able to take advantage of at the time.


Sponsors, products, services, information

Contact us for advertising cost information for this spot.

Beyond Solar Cooking...
alternative energy, sustainable living and more... 

For information on solar homes, solar lighting, solar appliances and more, visit our partner site at http://www.go-green-solar-energy.com/solar-power-homes.html

Alternative Energy Information and related links, PDF and other files for learning about solar, wind, sustainable living and such, as well as lighting products for purchase.
Topics are: passive solar design, photo-voltaic, heating and cooling, lighting etc. Brilliant Outdoors 
Solar Panels and installation as well as information for the State of Colorado and surrounding areas Solar Colorado.

Silverfire and Grover Rocket Stoves Right here on our own website
Resources for sustainable living. A wealth of great information on all kinds of related topics
Desert Sustainable Living. A great site for learning what works in desert environments
Top Alternative Energy Sources - provides comprehensive information on all forms of alternate energy, including solar, wind, water and geothermal energy. You can even learn how to run your car on water.
greenfootsteps.com This is a very nice site with great information on how you can become "green" in many different ways and through many different means. Take a look with a greener perspective.
A Great site for the "Do-it-Yourself-er" and the frugally minded. All things Solar is the idea here at http://www.builditsolar.com/index.htm

RV Living and Solar Cooking as a full time RV-er
http://www.rv-insight.com/RV-Green-Lifestyle.html

For our Spanish Speaking Visitors ...en Español 
Solar Cookers en Mexico

Cocinando con el Sol en Espana

Organizacion de Cocinas Solares Mexico
A great, comprehensive and all inclusive site on solar cooking, energy, composting and much more...Rimstar.org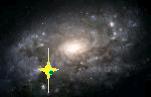 FREE: Solar Energy Guide Ebook download in PDF format. Very helpful and informative Ebook on all things Solar Energy, including solar cooking.
Preparedness:
Food Preserving:
Below are a couple of links on canning basics and safety

Homemade solar cookers...
A very informative site for home made solar oven plans is found on The Solar Cooking Archive at Solarcooking.org which also sponsors a Wiki about solar cooking.

*And a Solar Cooking Site in French, Spanish and English.
*For those who are pretty handy with tools and plans and really like to make something that will last, you can get great information on home made solar cookers on a favorite site of mine. You will find quite detailed instruction on how to build a solar oven with materials that are readily available at the local home improvement store. This gentleman has been involved in solar cooking for quite some time, so he speaks from experience. http://www.williamgbecker.com/MakeSolarOven.html
* Where to find all the best materials for building your own homemade solar oven. Go to: best material sources
* A page on how to build a solar oven for kids science projects Pizza Box Solar Oven.

Here is great site on a loosely grouped organization of people who are helping to bring larger scale solar cookers to communities around the world, including in the USA. Here you can find information and see the results of many who are working to bring solar cooking to the masses. Solar Fire Project 


Here is a site that will help you build a very effective and very versatile solar box cooker, in fact it is one of the best cookers you can make for a very reasonable cost in materials. This is the All Season Solar Cooker, from Jim LaJoie of San Diego.

This is a site that can help the do-it-yourself-ers, offering materials for making reflector panels for your own homemade solar oven: Solar Oven Reflectors.
Solar Cooking organizations and their initiatives
Solar Household Energy Inc 

Solar Oven Society 

Solar Cookers International 

Jewish World Watch

Solar Circle

USA Campaign to put 5 Million Solar Cookers across America
Solar Cooks from around the world
Solar Cooking Blog Site from the Miami, Florida area and the Bogota Colombia area
Solar Cooking Blog Miami/Bogota
Solar Cooking Adventures
Solar Cooking Blog by our friend Andrew in California, sharing his observations and experiences with various solar cookers such as the Global Sun Oven and the Solar Burner Parabolic cooker. 

Two excellent solar cooking sites
Solar Haven
Citizens for Solar in Tucson, Arizona
Spanish Speaking (habla Espanol)
Solar Cookers en Mexico

Cocinando con el Sol en Espana

Organizacion de Cocinas Solares Mexico
Our colleague and friend Brad Belford of Las Vegas put together a really comprehensive PDF file of a great deal of useful information, photos, commentary and analysis on every kind of solar cooker you can imagine. This is a great file to use for reference Mini Reference Guide to Solar Cooking.
Solar Cook Book Links:
Return from Solar Links Page back to Home page
---