Sign up for Solar Cooking Classes and Instruction
Here you can look for organizations or individuals that offer classes or instruction on Solar Cooking in your local community educational system or within the community at large.
Sign up for Solar Cooking Classes and Instruction.
Click on a link below for your area. 
Mexico Veracruz (Jalapa)
United Kingdom (Britain) Northern Great Britain & Bangladesh

Utah: Northern Salt Lake City Area
Utah: Northern Wasatch Front Area
Utah: Central Provo/Orem and surrounding area
Utah: Southern St. George Area
Hawaii: Kauai Kauai area
Hawaii: Honolulu
Hawaii: Hilo Hilo Area
Idaho: Northern  Moscow and Surrounding Area
Idaho: Southern
Nevada: Southern
Nevada: Northern
California: North Sacramento CA
California: North Sacramento CA (Mid-town)
California: North San Francisco CA
California: North Palo Alto, CA
California: Central Central CA
California: LA
California: South, Niland (south of Indio by Salton Sea)
California: South San Diego CA
California: South San Diego CA (The Copenhagen Cooker)

Oregon: Northern
Oregon: Southern
Washington: Western Seattle WA area
Washington: Eastern
Arizona: Northern Flagstaff AZ area
Arizona: Southern Tuscon AZ area (Bruce Joseph)
Arizona: Southern Tuscon AZ area, Annual Cook Off
Arizona: Central Phoenix AZ area

Colorado: West
Colorado: East Denver, CO. area
Minnesota: North
Minnesota: South (East) Minneapolis Minnesota area

Missouri: West
Missouri: Southwest Branson area
Missouri: East St. Louis, Missouri area
New Hampshire: Southern: New Durham area
New Hampshire: Northern: 

North Carolina: Raleigh and surrounding areas
South Carolina:

New Mexico: North
New Mexico: South Silver City NM area
Georgia: North Athens, Georgia Area
Georgia: South

Florida: North Daytona Beach, FL Area
Florida: Central Tampa Florida Area
Florida: South
Texas: West San Angelo, Texas
Texas: Dallas
Texas: Houston
Texas: Austin Austin, Texas Area

Tennessee: Northern
Tennessee: Southern Southern Tennessee/Florence Alabama

Alabama: Northern Southern Tennessee/Florence Alabama
Alabama: Southern
If you would like to offer classes or educational opportunities within your community and surrounding area and would like to put a link on our site for people to contact you for dates, times and locations, Please e-mail us at: admin@cantinawestsolar.com, and we will help you get set up.
Return from Solar Cooking Classes Back to Home page 
Do you like to teach and demonstrate solar cooking?
We would love for you to be on our site list of solar cooking demonstrators and teachers, listed for your own area, in your hometown or state...
Many people are looking for an opportunity to learn solar cooking and its many great benefits
Visitor and class participant comments
Click below to see contributions from other visitors to this page...

Solar Cooking Teacher Vacaville, Fairfield, Davis, Vallejo, Benicia- North Bay Area California

I teach solar cooking and solar cooker fabrication through the local recreation center throughout spring, summer and fall, usually on Saturday mornings …
Crescent City, California Not rated yet
LET THE SUN DO IT! Encouraging solar cooking through workshops in NW California and SW Oregon. with former New Mexico solar cook. Contact me at: mistblue@gilanet.com …
Bogotá Colombia
(And Miami, Florida) Not rated yet
I have been a solar cooking enthusiast for many years,and am a dealer for the Global Sun Oven in Miami, FL. I spend most of my time in Bogotá Colombia …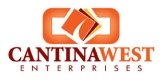 ---