Solar Cooking Recipes: Blueberry Quick Bread
Jackie Harsha's "Heaven Sent Food" Cook book: Page 19
Blueberry Quick Bread
We were hungry for pancakes, but didn't want to fire up the stove, so we improvised this recipe to have something that tasted like blueberry pancakes as a mid-morning snack at work, but without the maple syrup and butter. We baked it the afternoon before, and chilled it overnight. It's simple, delicious, and packed with fresh blueberries.
Ingredients
1 egg
2 tablespoons cooking oil
1/2 cup water
1 cup all purpose flour
1/3 cup sugar
1 tablespoon baking powder
1/4 teaspoon salt
1 dry pint fresh blueberries (frozen can be used, too, thawed)
Handful of flour to dust blueberries
Steps:
In a medium bowl, beat the egg with the oil and water. In another bowl, mix the dry ingredients.
Make a well in the dry ingredients, and add the liquids.
Mix until the batter just starts to come together.
Dust the blueberries with flour, and stir in until they are evenly distributed.
Pour into greased 9 x 13 pan or round roaster
Place in preheated oven for about an hour, or until slightly browning on top. 
Return from Solar Cooking Recipes: Blueberry Quick Bread back to recipes page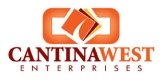 ---