Solar Oven Recipes: Baked Cinnamon Apples
Baked Cinnamon Apples (Pie without the crust)
Solar Oven Recipes

Ingredients:

4-6 Pie Apples(or any variety)
Ground Cinnamon
White or Brown Sugar
1 tsp vanilla
2 tbsp of corn starch
1/4 cup of water



Steps:
Set solar oven out to preheat
Peel and slice apples to desired sized
Add ground cinnamon to taste
Add sugar or brown sugar (depending on like)
Add 1/4 cup of water
Mix and stir together
Cover pot and place inside solar cooker and orient to sun
Set timer for two hours
When timer rings, mix corn starch into an 1/8 cup of cold water to dissolve, add vanilla
Retrieve pot from oven, close lid to prevent heat from escaping.
Stir starch mixture into Apples
Re-cover pot and return to oven, orient to sun.
Allow to cook for at least another hour...or longer if you like.
Serve hot with Ice Cream 
Return from Solar Oven Recipes: Baked Cinnamonon Apples back to recipe page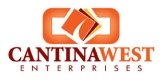 ---