Solar Cooker About / Contact us

Contact info...  you can phone us direct at 435-862-1708,
or email us at:

Solar Cooker Contact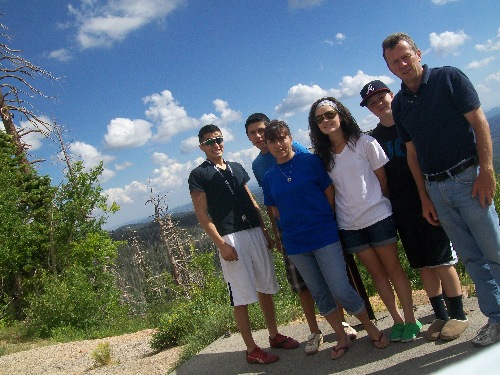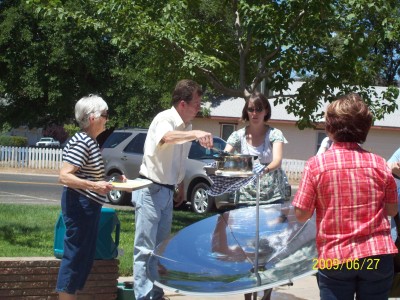 ...Greetings to all who come looking for a little sunshine
I am located in the sunny southwest of the United States, and the sunny southwest corner of Utah...St. George, Utah to be more specific. (About an hour and forty minutes from Las Vegas)
Sun is what this site is all about… solar cooking with the Power of the Sun.

I have had a keen interest for years in the ability of this earth's natural resources to provide us with the means to "power up" our homes, our cities and our way of life.
From the time I was a youngster though, I have always felt that we as human beings can do a lot better than we are currently doing when it comes to managing and utilizing the abundant and priceless natural resources God has blessed us with on our beautiful planet.
I developed this appreciation for the earth and its natural resources through my experiences in the mountains, deserts and forests of my home state of Utah and also during five years overseas in Europe and South America.
But I would have to say that my life in a small rural town, tending our family garden, milking the neighbors cows, hauling hay from the fields, camping, hiking, hunting, and restoring and cleaning natural sites, paths and waterways in the mountains and on the farms of my rural boyhood town; these are what ingrained within me a desire to preserve and sustain these gifts for future generations.
Solar cooking, in my mind, is just an extension of who I am and what I enjoy.
I love nature and I love food.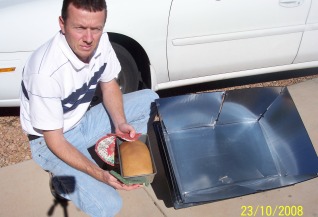 The two go hand in hand; picnics, camping, barbecuing at the beach or in a park or the mountains, and best of all I can do my Solar Cooking any where I care to try it.
I love to share my knowledge of the benefits and the practicality of solar cooking.
I even teach a class on solar cooking for our local community education program which is administered by the local college and the city of St. George.
I invite everyone to come and find out more about this fascinating world of:Using the power of the sun to cook.
Sincerely yours,
Nathan Parry
Feel Free to contact me any way you would like 

Send money orders and cashiers checks to:


Regular Mail:
Cantinawest
3850 S. Mitchell Drive
Washington, Utah 84780

Phone 435-862-1708
Solar Cooker Contact
admin@cantinawestsolar.com
* * Call for directions to our warehouse (we no longer have a physical store/retail outlet)

Contact us for info. on our Free Solar Cooking Classes and how we can help your group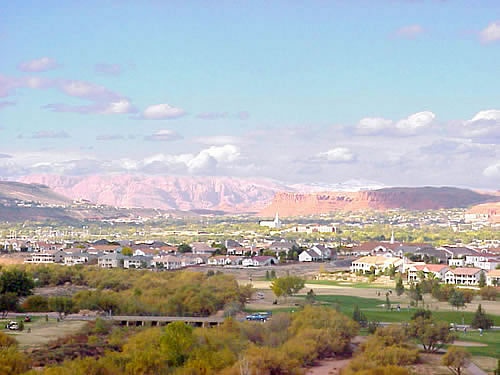 Return from Solar Cooker About / Contact Me back to home page