| | |
| --- | --- |
| | Portable, Durable, Fast |
GoSun Go is our most portable and super affordable solar oven. This 2LB (0.9kg) sun oven is versatile and durable enough to take anywhere. It can cook most meals in 20-30 minutes. An ideal solar cooker for those who are on the go, or want a quick, convenient hot meal.
This solar cooker is so portable that it can be brought along on a hike! You can use it to easily boil water and kill all the bacteria making it possible to drink! This is also an important emergency preparedness tool for that same reason.
One difference with this particular style of cooker is that it does not have a real large cooking interior compared to that of a box style or panel style solar cooker and regular pots and pans cannot be used at all in this kind of cooker. This can be a plus or a minus, depending on how you look at it and what you want to use your cooker for.
This cooker uses a tray like food receptor that slides inside of the tube and it is quite narrow, so it can be somewhat limiting with regards to the kinds of foods that can be more readily cooked. 

The GoSun Go is a phenomenal solar cooker

The power of this little two pound (0.9kg) portable device can easily be underestimated. 
It can accommodate up to 13.5oz. (400ml) of food and beverage.

Meals can be ready to eat in just 20 minutes. Temperature can be adjusted from 360°F (182°C) to a maximum cooking temp of 550°F (288°C).
What you get with the GoSun Go
GoSun Go's design works effectively in retaining 75-90% of all sunlight that is caught in its footprint. Cook a meal in less than 20 minutes, using only the sun.

The GoSun Go is a great travel size solar oven. With its small size, comes intense heat! This ultra-portable cooker can quickly sizzle over 360° F cooking temperature in just 5-10 minutes, using nothing but the sun. Perfect for roasting small appetizers or snacks. Great as an intro to solar cooking and makes for an wonderful, original gift for the friend who has everything.
Products/packages:
GoSun Go: includes a solar vacuum tube, a built in hard shell zipper case, a GoSun dial, a stainless steel cooking tray, a silicone cap for boiling mode, silicone GoSun cooking pans, and a scrubby brush for cleaning.
GoSun Go Product Specifications

Dry Weight: 2 lbs (0.9kg)
Oven Volume: 13.5oz (400ml) of food
Maximum Temperature: 550°F (288°C)
Working Temperature: 360°F (182°C) – 550°F (288°C)
Cooking Time: As fast as 20 minutes






---
* All Products are supported with a One-Year Warranty
against Manufacturing Defects and a Two-Year No-
Questions-Asked-Policy on the Evacuated Tube
Return from GoSun Go back to Solar Oven Central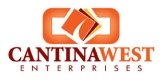 ---