Solar Cooking Class Information Page
Solar Cooking Class and Instruction (Southern Utah and Mesquite Nevada)
New: Solar Cooking Classes each Month at our Downtown St.George, Utah located at 700 E. 50 N.  #39
(in the Sunburst Shopping Plaza by Cameo Florist)

* *Free Solar Cooking Class on the 3rd Saturday of each month, all year round.
The Next upcoming class will be on November 16th, 2013 from 11:00 AM to 1:00 PM.

Plan on learning as well as eating some (a lot) of our solar cooked goodies and see how easy it really is to solar cook your food using only the power of the sun.
We will have shade and seating for the class
Bring your own water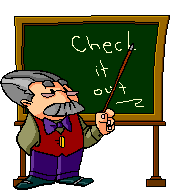 Stop by the store and register for the class because seating is limited.
Each class will have a capacity of 25 students/participants.
We invite you to stop by anytime though and we will be glad to help you with any of your solar cooking needs, both informational and product wise.
To register for the class you can contact us

Or call us at 435-862-1708

And, you can even stop by the store to register;

We are located at 700 E. 50 N. #39 (Sunburst Shopping Plaza) St. George, Utah

...We can also do
FREE classes

for groups, churches, civic and even for families and neighborhoods.
Just give us a call or email us to find out how.



*Join the new Utah Meetup Group for Solar Cooks


Click here for page



Return from Solar Cooking Class Information back to class locator