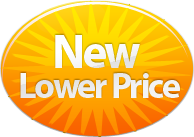 SunCook Solar Oven

The Suncook Solar Oven is Europe's answer to the venerable and famousGlobal Sun Oven.

Manufactured by SunOk of Portugal








$469.00
This Solar Box Cooker can compete with the best of them and it does so with style, portability, and compactness as well as cooking results that will make a solar chef smile.
Use your SunCook Solar Oven to boil, steam, bake and slow-cook your own soups, stews, meats, breads, cakes, cookies, etc. etc.
The SunCook can reach and sustain temperatures of up to 400 F.
Some Features of the SunCook:
ABS plastic exterior
Aluminum cooking interior
Tempered glass dual pane lid/door
Food Grade insulation for optimum heat retention
Highly polished aluminum reflector panels(side and height extensions)
Size: Outside dimensions: 22" x 20" x 12" Inside Dimensions: 16.5" x 14" x 7"
Weight is: 28 lbs.
Portable with side handles.
Comes with two(2) cook pots/pans
Comes already assembled.

The SunCook is heavier than many of the other box style cookers, but this can be a good thing when it is windy. You won't find this cooker toppling over in the wind.
The large, wide interior allows for almost any cook pots and pans to fit inside without a problem
The well insulated glass door and insulated oven interior allow for a very hot cooking interior, but little loss of heat to the outside. You can place the SunCook on the grass or on a table and you don't need to worry about burning objects or people.
The lid mounted main reflector panel is easy to adjust and will lock firmly into position with just a click of a button on the lid bracing arms.
Food will cook quickly and thoroughly inside the interior of the oven on clear sunny days, and on semi-cloudy days you can reach temperatures sufficient for warming or re-heating foods without a problem.

...Please click here For more details and information on the SunCook 
Click here for personal opinions about the SunCook Solar Oven 
Australian Visitors can purchase a Sun Cook here.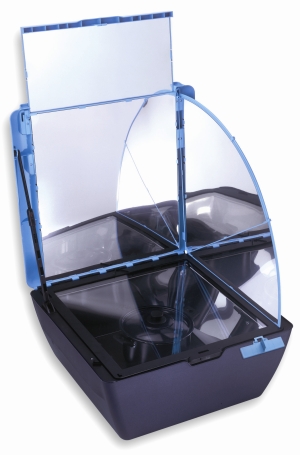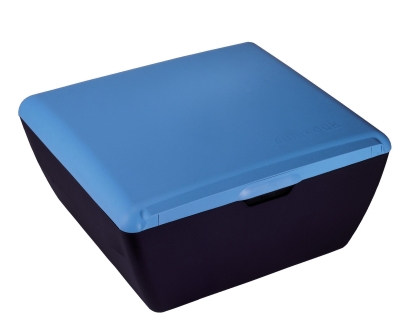 Basic information, tips and suggestions for the SunCook Solar Oven


 SunCook Solar Oven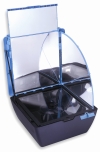 Only $469.00


 
(includes accessories and the cost of shipping)
Lowest cost in USA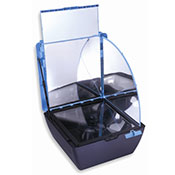 SUNCOOK Solar Oven (European Purchase)
$461.00 USD

Cost includes shipping to Western Europe and UK:

 France, Germany, Netherlands, Spain, Switzerland,Finland, Norway, Greece etc. 
...Please click here For more details and information on the SunCook 
Australian Visitors can purchase a Sun Cook here. 
Return from SunCook Solar Oven back to Buy a Solar Cooker 
Rate A Solar Cooker: What is your favorite Solar Cooker, and Why?
The Global Sun Oven... The SOS Sport... The Hot Pot... The Cookit? Heavens Flame? Parvati? "Solar Burner"...or some other?

Which is your favorite and why do you like (it) more than any other?

Do you have more than one... and why?
What Other Visitors Have Shared
Click below to see contributions from other visitors to this page...

SunCook First Use Report Not rated yet
The SunCook Solar Oven is very well designed. Everything is well thought out and it is well built. I got mine from Nathan (on this website), and he provided …