Solar Cooked Pumpkin Seeds and Super Quick Granola Bars
by Shellie
(Southern Utah)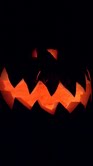 Pumpkins have so many uses!
Our Sun Oven cooked us the most delicious treats today! We are lucky enough to live in a place where the climate even on Halloween provides lots of sunshine and temperatures in the 80's!
To make the roasted pumpkin seeds we first removed them from the pumpkins we carved the previous night. After a couple minutes of a good wash we laid the seeds out on a pan and sprinkled lightly with salt. After one hour in our Sun Oven they were crunchy and ready to enjoy! Although the seeds were simply delicious on their own, I couldn't help but use them to make one of my most favorite, healthy and quick recipes of granola bars. Here it is:

Set out your Sun oven to preheat

Mix together in a bowl:
3 1/2 C. rolled oats
1 C. chopped nuts and seeds (walnuts, pecans, sunflower and pumpkin seeds, flax seeds, almonds, cashews etc.) I just blend them up together so they are finely chopped
1/3 C. wheat germ
2 1/2 C. crisp rice cereal
1 C. coconut

Spread out half the mixture on a cookie sheet and toast for 15 min. at 300 degrees in your GSO. After it is slightly toasted pour into large bowl and set out the other half of mixture to toast.

Combine in saucepan
1 C. brown sugar
1 C. light corn syrup
Bring to boil and stir for 1 minute. Remove from heat.
Stir in 1 C. peanut butter and 2 tsp vanilla. Pour over toasted granola mix and stir until well coated. Add 1 C. chocolate chips (frozen works best as it helps minimize melting). Press into a greased cookie sheet. Cover with parchment paper and use a rolling pin to flatten. Cool completely and cut using a pizza cutter into bars. Bars may be wrapped individually or stored in an air tight container. Eat for breakfast or a snack. Enjoy!!



___________________________________________


Way to use your Sun Oven!

This aught to inspire many others to put their solar cookers to work for the upcoming holidays and to think twice about throwing out the pumpkins after Halloween.

Thanks for sharing

Nathan
Admin.
Join in and write your own page! It's easy to do. How? Simply click here to return to Share your Solar Cooking Experiences, Event or Photos!.
---