Solar Soccer Smores
by James Wampler
(Shelbyville, Ky. USA)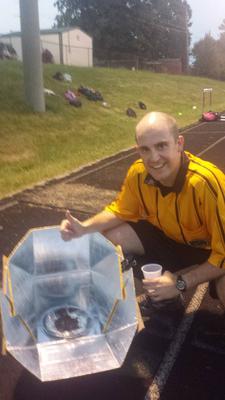 My JV soccer team had an away game last week, and we had another go at the solar soccer smores.

I really like the concept of cooking something while the game is going on. It builds anticipation and reinforces the whole concept of being disciplined and waiting for a reward.

I think we are going to try the mini-hotdogs next time. In a week or two, temperatures are going to begin dropping for fall, so they will really appreciate a piping hot snack.

Five of my current players are students in my Science class, so I am hoping that this also builds some interest in Solar cooking for when we do our Solar unit again at the end of this year.