Solar Oven Recipes : Onions (sauteed)
Solar Oven Recipes
Ingredients:
2-4 medium size onions
1 tsp of dried paprika
1/2 tsp of dried basil
1/2 tsp of dried oregano
1/8 tsp of ground black pepper
1 tbsp of salt (or to taste)
1 tbsp of vegetable oil (or other)
pinch of cummin
Steps:
Set oven out to preheat.
Slice onions in to desired thickness
Place in pot and add all remaining ingredients.
Mix well to coat all of the onions with the oil and seasonings.
Place in solar cooker and orient towards sun.
Allow to cook for at least two hours, ideally three to four hours for more tender and flavorful onions.
Thank you for visiting solar cooking recipes 
Return from Solar Oven Recipes Onions back to recipe page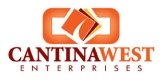 ---