The SOS Sport Solar Oven
Now the Solavore Sport Oven

The versatile and practical SOS Sport Solar Oven (Solavore Sport Oven)

Now I would like to share with you my opinions and thoughts about my little SOS Sport Solar Oven, made by the Solar Oven Society, based in Minnesota.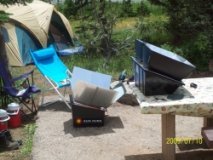 I will admit my bias may show through in my glowing report of my experiences in cooking with this particular oven.
I have found this great oven to be as versatile, functional and practical as my Hot Pot, Global Sun Oven, SunCook and Solar Burner Parabolic.
The key differences being found in the particular uses that can be performed by each one.
The Hot Pot, I use for a variety of dishes and meals, including even some baked goods at times. Its strong feature though is its ability to solar cook substantial amounts of foods that are high in moisture content such as stews, chilies, soups, meats etc.
On the other hand the Sport Solar Oven can cook many of the same moist foods as well, but has a definite advantage when it comes to baked goods over a panel style cooker such as the Hot Pot and SunFlair.
I have had great results baking cookies, breads, and cakes for the solar cooking classes that I offer through our community education program, as well as at home.
This solar oven has room for small cookie sheets or two good-sized medium roaster pans and up to five of the small black enamel cooking bowls that I acquired for this purpose. It is also deeper than many other commercially built solar cookers on the market, allowing for larger food items.
This oven reaches excellent cooking temperatures within very short times and maintains them quite well due to the insulating structure of the oven casing design and its air pocket insulated transparent lid.
It has roasted a whole chicken to the point that the outer skin was a golden brown and the meat literally fell off of the bones, it was that tender.
I also very much like the fact that it is quite compact and lightweight for its size and can be easily and conveniently placed any where there is sunshine for cooking.
With my Sport and my many other solar cookers I have the capacity to cook up a complete meal for the entire family to enjoy.
Even my children have learned to use these solar cookers with out the fear of starting the house on fire or ruining the food they are cooking.
 *The SOS Sport Solar Oven is so versatile and practical that I recommend it to almost everyone that inquires about which solar ovens would best serve their needs.
But if you would like to compare the finer points of all of the best solar ovens available see our Solar Ovens Comparison page
*Baked Wheat Bread from The Sport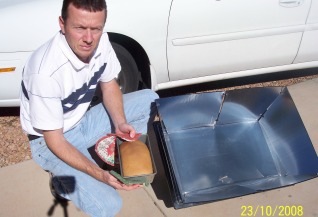 Our SOS Sport Oven cooking in Southern Utah out on the redrocks of a nearby city park and also baking cookies outside of our home.

---
Solavore Sport Solar Oven and accessories  w/ reflector panels
$269.10 (includes shipping)
*Now back in production


Includes:
2 round covered roasters
CookBook/manual
WAPI
aluminum reflectors
Thermometer


SOS Sport New Reflector
Panels Only (Aluminum)

$47.99
For replacement of older plastic panels
(Continental USA shipping only)

More durable than the original plastic panels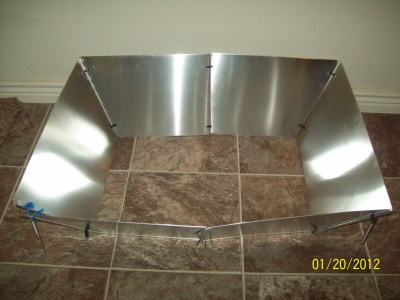 (New)Solar Reading Lamp 
$39.94
includes shipping to anywhere in Continental USA
*temporarily out of stock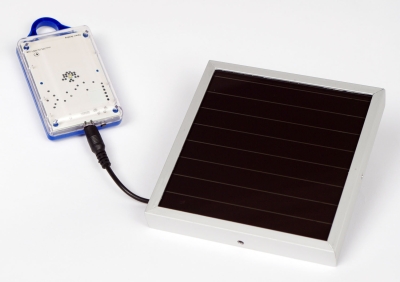 The Mega Brite solar light is not a landscape light. It is a reading light that provides 50 lumens of light. The photovoltaic panel charges the battery even in rainy/cloudy weather. It provides 3+ hours of light. 
Nokia Mobile Compatible Charger
See Short Video of Solar Light
SOS Sport Solar Oven
w/accessories, panels and Solar Lamp


*Temp. unavailable until we hear from the manufacturer




Sorry!




$288.88
(with new aluminum reflectors)
More information
Return from Solar Oven: The SOS Sport back to types and styles of cookers 
Go To: 
Purchase an SOS Sport Solar Oven